Concrete Plinths for Good Neighbour Fencing
Under Fence Plinths are great for your Good Neighbour Fence to hold back the soil at the bottom of your
fencing. Installing the plinths takes a little time and requirements/standards must be met. Plinths are fantastic and a very popular choice for many Colorbond Fencing projects in Adelaide.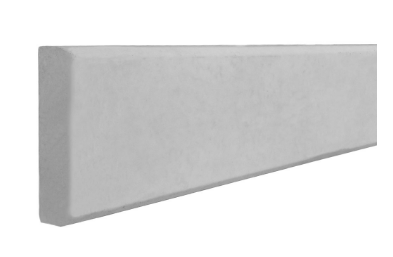 The below video (1:40) guides your through what are Concrete Under Fence Plinths for Good Neighbour Fencing in Adelaide
Installing the Concrete Under Fence Plinths
Installing under fence concrete plinths requires 2 people and they are installed under the bottom of the Good Neighbour Fencing

You need to slot one end in first and then the other

The Plinths are usually sat on some cement or packers

After the Plinths are installed we slide the bottom of the good neighbour rail and secure the bottom rail with coloured tek screws

Lastly we install the Sheeting above the Concrete Plinth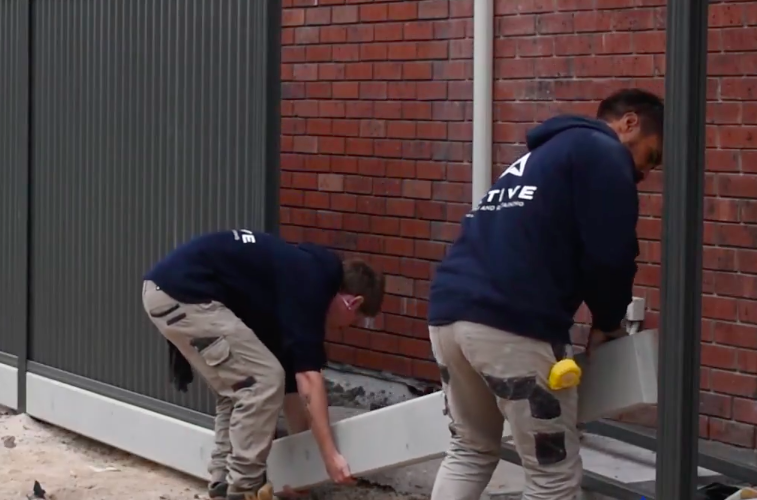 How high of soil are the Plinths able to hold?
We recommend no more then 400mm high (2 rows high) to hold back light weight amounts of soil. Generally we can use a combination of 200mm and 400mm high (1-2 rows). Sometimes we may suggest using a more structural 65mm Post in between each Good Neighbour Panel of Fencing for added strength.
Standard Sizes for Concrete Under Fence Plinths
Lonsdale UFP Standard - 2340mm Long x 200mm High x 50mm Thick
Lonsdale UFP Crib - 2340mm Long x 100mm High x 50mm Thick
Heavy Duty UFP - 2355mm Long x 200mm High x 65mm Thick
If we have shorter panels, we can use a concrete petrol saw on site to be able to cut these down to length.
If you would like to see examples of our work CLICK HERE to look at our Facebook Page.
If you would like a quote please call us on (08) 8120 0789 or CLICK HERE to contact us today.